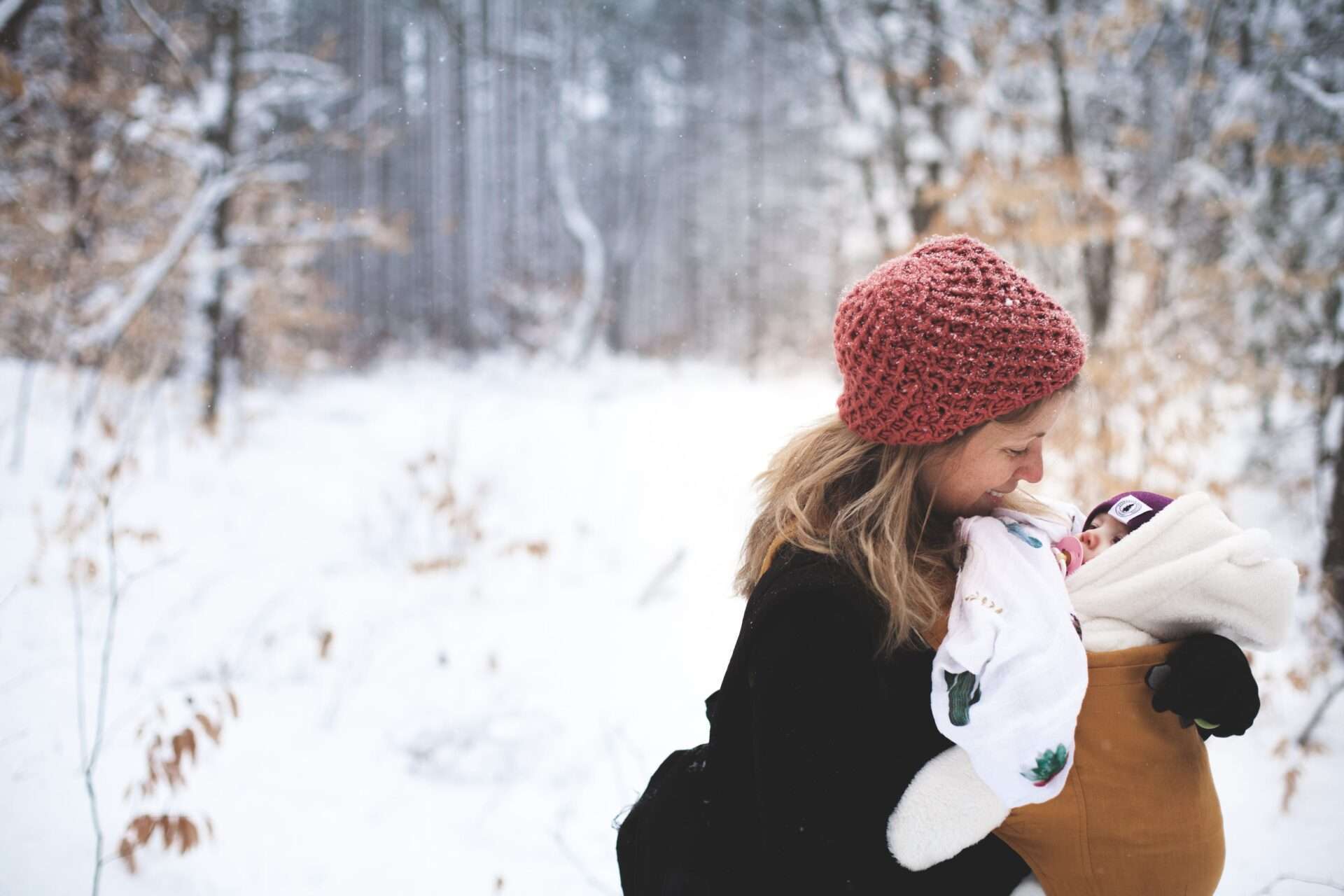 Gezellig met de hele familie naar de sneeuw. Een mooi vooruitzicht. Ga je met je baby op skivakantie? Houd dan rekening met de volgende zaken:
Tips tegen de kou
Kleed je baby lekker warm aan tegen de kou, maar overdrijf niet. Een lekker skipak beschermt tegen de kou en goede handschoenen en een muts zijn essentieel.
Pas op als je van buiten naar binnen gaat. Kleed je kind een beetje uit als je een warm ruimte binnen gaat.
Draag jij je kind in een rugdrager? Zorg dan voor extra warme kleren; in een rugdrager kan een kind het gauw koud krijgen.
Tips tegen de zon
De ijle lucht en reflectie van de sneeuw zorgt ervoor dat zon op grotere hoogte gevaarlijk fel kan zijn. Smeer je baby goed in met een hoge beschermingsfactor (sunblock) en zorg voor bescherming van de ogen (zonnebril of pet)
Houd baby's bij voorkeur helemaal uit de zon.
Hoogte
Baby's die jonger zijn dan 1 jaar kun je meenemen tot een hoogte van 2000 meter zonder dat je je zorgen hoeft te maken. Je mag pas hoger gaan dan 2000 meter als jullie vier dagen of langer op een hoogte zitten van minstens 1000 meter.
Kans op oorpijn
De hoogte vergroot de kans op oorproblemen. De luchtdrukverschillen kunnen ervoor zorgen dat de buis van Eustachius dicht gaat zitten en dat kan pijn doen. Als je merkt dat je kind last krijgt van zijn oren, dan kun je het beste terug naar het dal, maar in ieder geval moet je ervoor zorgen dat je weg gaat van een hoogte boven de 2000 meter.
Ga nooit skiën met je baby
Skiën met een baby op je buik of rug is verboden. Het is gevaarlijk, omdat je kunt vallen of omdat iemand tegen je aan kan skiën. Bovendien koelt je baby te veel af door het snelle bewegen.
Jeugdarts Hajo, ambassadeur van de campagne Arts M&G, is werkzaam bij GGD Regio Utrecht. Hij deelt daarom graag deze tips met onderbouwing van deze bronnen van GGD Regio Utrecht en Opvoeden.nl.